Smart Tablet Mit dem Aufkommen des Informationszeitalters sind All-In-One-PC-POS-Geräte zu den häufigsten Sammeltools im Leben geworden. Heutzutage tragen viele Leute nicht viel Bargeld beim Einkaufen. Smart Tablet wird normalerweise mit Kreditkarte bezahlt. Ein POS-Gerät kann Ihnen bei der Verwaltung von Geschäftsaktivitäten helfen.
Smart Medical Touch Monitor Smart Medical Touch Monitor Smart Medical Touch Monitor Smart Medical Touch Monitor
Smart Tablet Smart Tablet Smart Tablet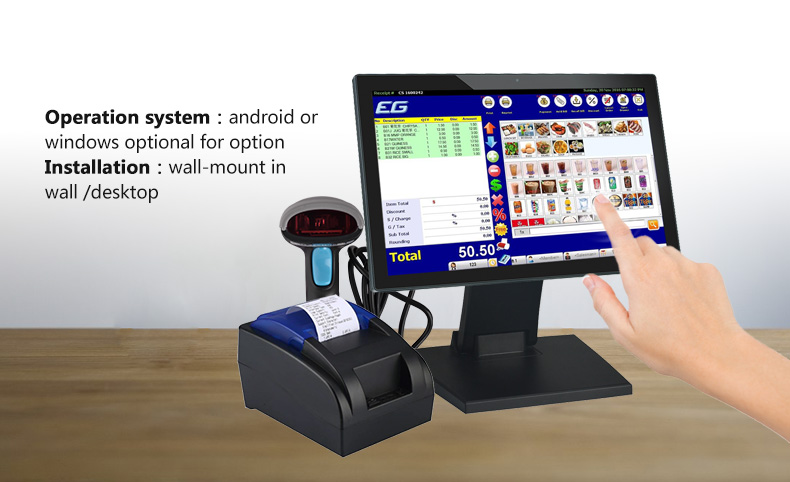 Touch-Funktion und LCD-Anzeige in einer Lösung
Leistung ausgezeichnet, gutes Aussehen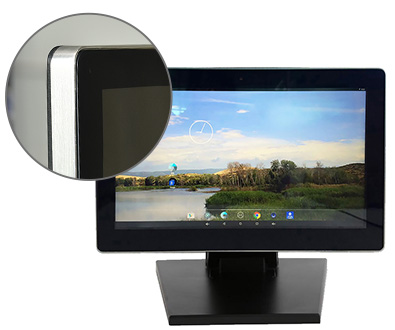 Modisch und elegant
Vollaluminiumgehäuse, wunderschön aussehend. Flaches Rahmendesign, schlank und super dünn.
Kratzfestes, wasserdichtes und staubdichtes Design.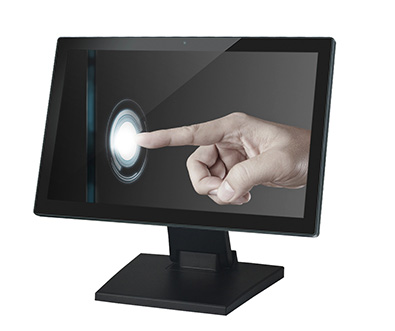 Berührungsempfindlicher Bildschirm
Kapazitive oder 5-Draht-Widerstandsberührung auf optional.
Höhere Empfindlichkeit und Reaktionsgeschwindigkeit als bei demselben Produkt.
Sehr reibungslos beim Berühren und Zeichnen.
Hohe Helligkeit, hohes Kontrastverhältnis, schnelle Reaktionszeit, Mehrfarbenunterstützung, großer Betrachtungswinkel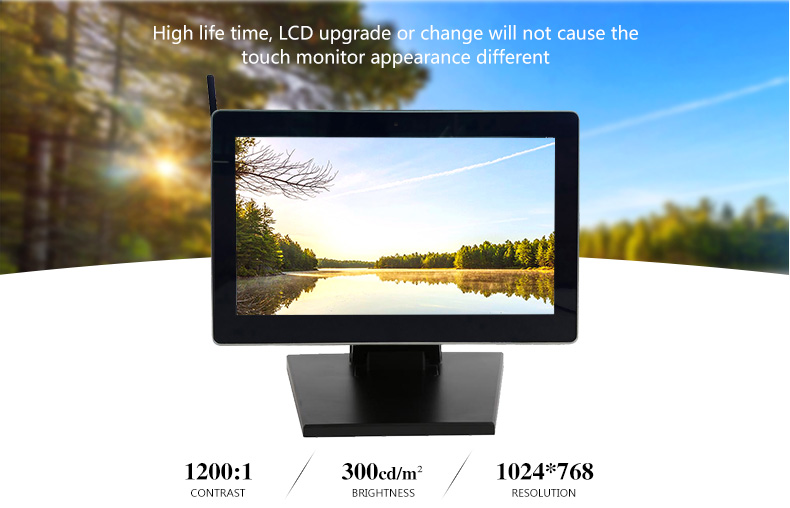 Installation
Die untere Basis ist abnehmbar und kann an der Wand oder als Halterung montiert werden
Die Drehrichtung
Nach oben und unten einstellen und Vorder- und Rückseite einstellen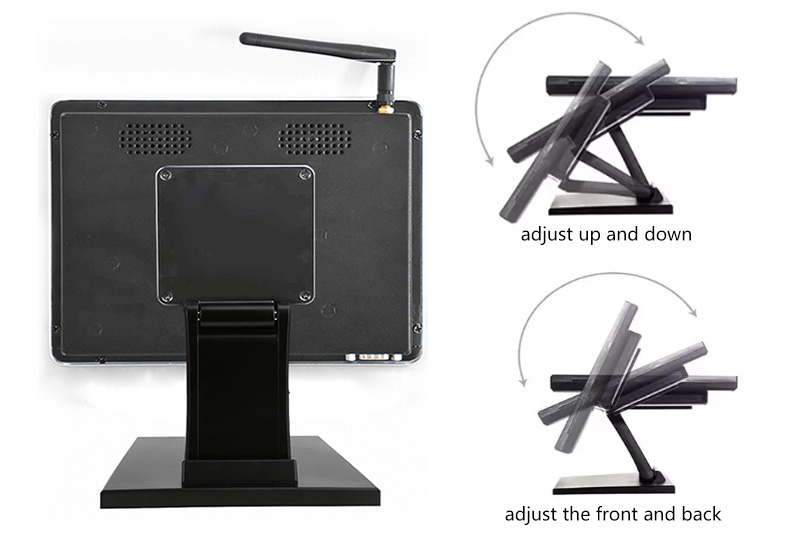 Optionales Zubehör

Produktspezifikation
| | |
| --- | --- |
| Model NO. | HSIM-1209 |
| Standard Resolution | 1024*768 or 800*600 for option |
| Number of Colors | 16.2M |
| Brightness | 300cd/m2 |
| Response time | 5ms |
| View angle | Horizontal:160 Vertical:130 |
| Contrase ratio | 50000:1 |
| Video input format | (analog) RGB |
| Connector | VGA for video signal |
| | USB (or RS232) for touch |
| Frequency | 30~80KHz/60~75Hz |
| Power supply | External Power Supply:100 to 240V AC (DC 12V) Operate relative humidity:20% to 80%; storage relative humidity:10% to 90% |
| Touch model | Capacitive /5-wire Resistive touch( optional) |
| Power consumption | Max 30W |
| Setup (optional) | provide wall brackets for wall-mounting,VESA 75mm&100mm |
| | provide stable base to support the monitor |
| OSD control | AUTO,+,POWER,-,MENU |
| | Brightness, Contrast ratio, Auto adjustment, phase position, clock, Languages, function, Install, reset |
| Touch interface | USB or RS232 optional |
| Operation system | Windows, Linux, Mac. |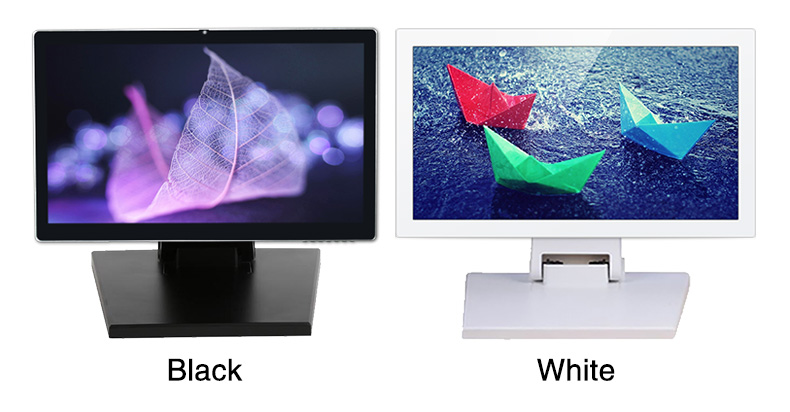 Alles in einer Touchscreen-POS-Terminal-Serie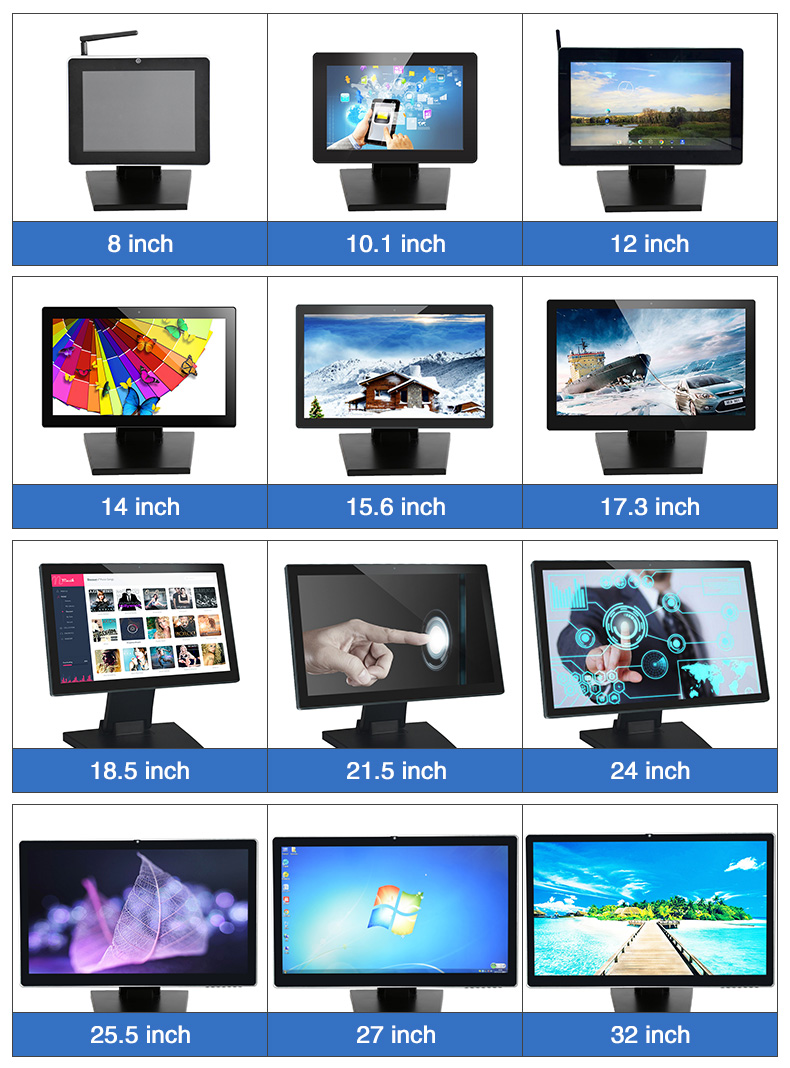 Anwendungsszenarien
Verpflegung: Hotel, Restaurant, Fastfood-Restaurant, Café, Bäckerei und Konditorei;
Einzelhändler: Business Street, Boutique, Kaufhaus, Kosmetikgeschäft und hochwertiger Friseurladen;
Kommerziell: Informationsmanagement-Terminals für Parkplatz, Gasthaus, Luftfahrt, U-Bahn, Bahnhof und Kai.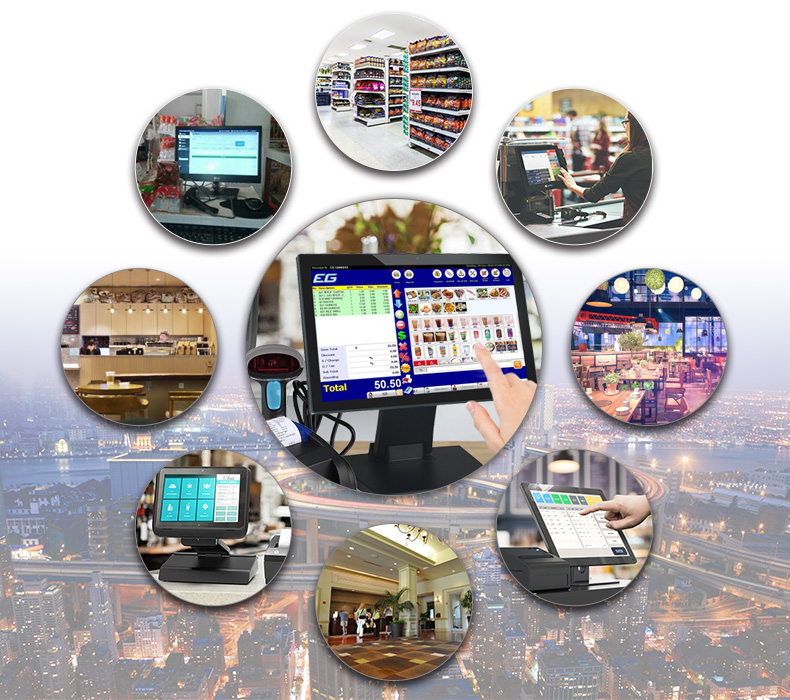 Smart Tab Tablet, Smart Tablet, Industrie-Tablet-PC, Tablet Smart