Digital Advertising Display Advertising Player Digital Advertising Player
Werbung Digital Signage Lcd Advertising Player Werbemaschine
Produktdetails
Markenname: OEM / ODM
Herkunft: China (Festland)
Kleine Bestellungen: Akzeptiert
Wichtige Spezifikationen / Besonderheiten:
32 Zoll 43 Zoll 50 Zoll 55 Zoll 65 Zoll Dual Screen Digital Signage Totem Doppelseitige Werbung LED-Display Werbekiosk
Vorteil
(1). Es ist eine gute Gelegenheit, dieses neue Produkt auszuprobieren und eine gute Geschäftsbeziehung aufzubauen.
(2). Sie können Ihr Logo auf dem Maschinenkörper anpassen und mit einem großen Werbebildschirm eignet es sich auch gut für das Werbegeschäft. Sie können jede Werbung nach Belieben hochladen.
(3) .Diese Mathematik kann an öffentlichen Orten verwendet werden, z. B. in einer Bibliothek, einem Restaurant, einem Hotel, einem Bahnhof usw. Es handelt sich um ein neues Produkt, das es wert ist, ausprobiert zu werden. Produktmerkmale
(4) .Wir haben ein starkes Ingenieurteam, erhalten freundlicherweise Ihre kluge Idee und helfen Ihnen!
(5) 1 Jahr Garantie auf Display, CE FCC-Zertifikate.
Panel Brand

L/G AU BOT LCD IPS screen

Panel size

43"(32 43 49 55 65 optional)

Product Color

black ,white,customize

Video Format

MPG,MPG-1,MPG-2,MPG-4,AVI,MP4,DIV,TS,TRP,MKV,MOV,WMV,RM,RMVB,etc.

FHD 1080P Video

1920*1080pixels

Picture Format

JPG, BMP

Playlist

Yes

Audio Format

MP3, WAV

Break-point Memory

Support

Scroll Caption

Support

Speaker

YES, 2 x 2W and 2 x 5W optional

Auto-power on& off

support

CMS

content management server

Optional Function

Optional Functiontouch screen, Motion sensor

OS

standalone

Version 1

SD+ USB port (Support HDMI, VGA and AV input can be added )

OS

Android

Version 2

RK3288 WIFI RJ45 HDMI support touch screen

OS

Windows

Version 3

i3-3110M WIFI RJ45 HDMI support touch screen

Power Supply

AC 110V-240V, 50/60Hz

Accessory

power supply cable, user manual, remote control, keys

Packing Standard

Standard export packing ( carton and wooden case optional )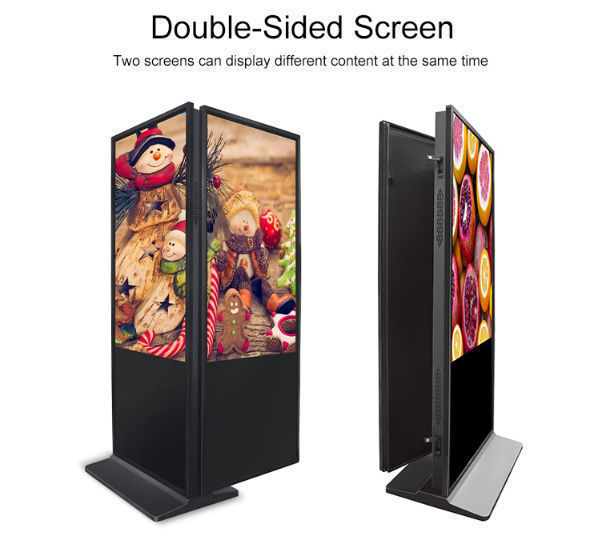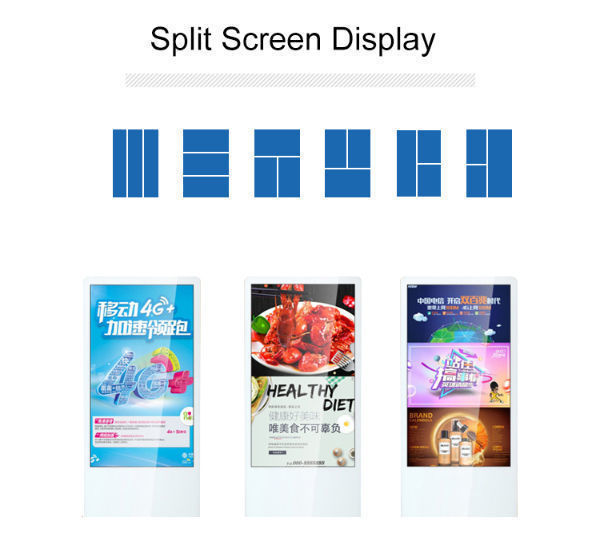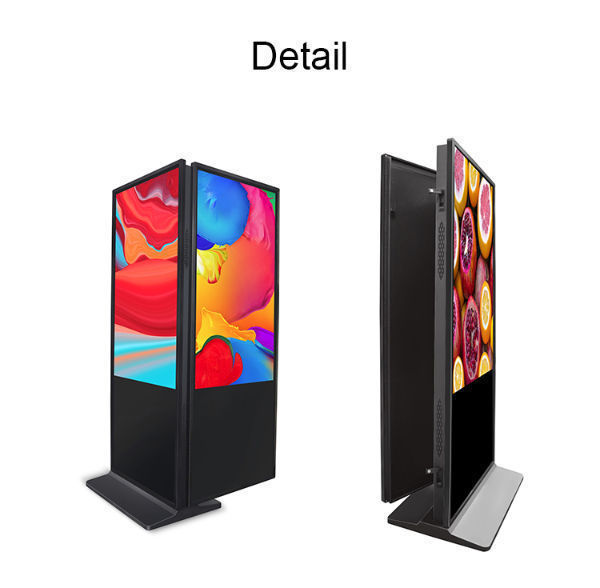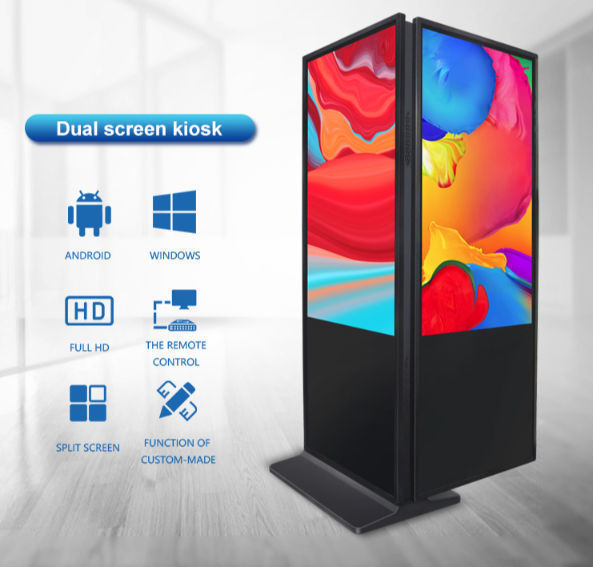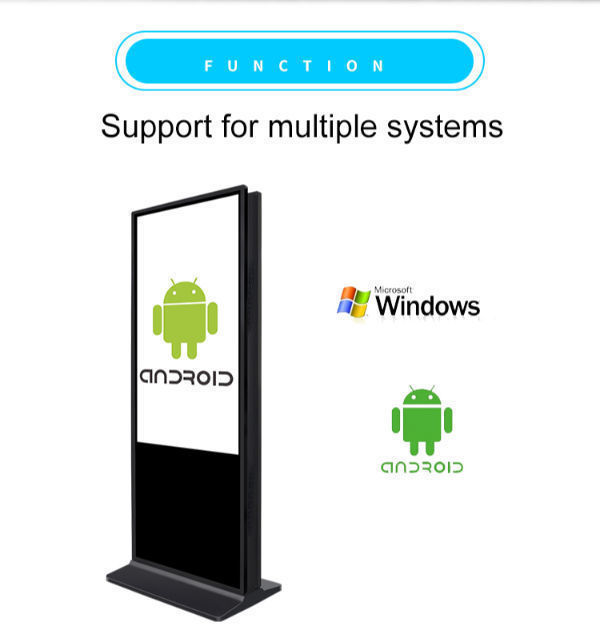 Versandinformationen:
· FOB-Hafen: Shenzhen
· Vorlaufzeit: 10 - 15 Tage
· HTS-Code: 8528.59.10 90
· Abmessungen pro Einheit: 125 × 75 × 245 Zentimeter
· Gewicht pro Einheit: 135 Kilogramm
· Einheiten pro Exportkarton: 1
· Exportkartonabmessungen L / B / H: 125 × 75 × 245 Zentimeter
· Exportkartongewicht: 135 Kilogramm
Hauptexportmärkte:
· Asien
· Australasien
· Mittel- / Südamerika
· Osteuropa
· Mittlerer Osten / Afrika
· Nordamerika
· Westeuropa
Alle hier gezeigten Marken oder Bilder von Drittanbietern dienen nur zu Referenzzwecken. Wir sind nicht berechtigt, Artikel mit solchen Marken zu verkaufen.
Zahlungsdetails:
· Zahlungsmethode: Telegraphische Überweisung (TT, T / T)
· ·
Primäre Wettbewerbsvorteile:
· Markenteile
· Ursprung
· Angebotene Vertriebspartnerschaften
· Erfahrene Mitarbeiter
· Grünes Produkt
· Garantie / Gewährleistung
· Internationale Zulassungen
· Militärische Spezifikationen
· Verpackung
· Preis
· Produktmerkmale
· Produktleistung
· Unverzügliche Lieferung
· Qualitätszulassungen
· Ruf
· Kleine Bestellungen angenommen